Junior Erin Ludwig has received the Vincent P. Slatt Fellowship for Undergraduate Research in Energy Systems and Processes.
Slatt Fellowships enable students to conduct energy-related research through the Center for Sustainable Energy at Notre Dame (ND Energy) and its affiliated faculty members.
During her project "Using Chemical Lichenometry to Understand Coastal Storm Deposits," Ludwig will be supervised by Melissa Berke, the Clare Boothe Luce Assistant Professor of Civil and Environmental Engineering and Earth Sciences, and graduate students in the Organic Biogeochemistry and Paleoclimatology Lab.
Ludwig, an environmental engineering major, will characterize coastal boulder samples from western Ireland and the lichens growing on them. She also will conduct X-ray fluorescence analyses of the samples in Notre Dame's Center for Environmental Science and Technology.
"My work will help determine how long the boulders I'm studying have been on the coastline and the power of a storm necessary to move them," Ludwig said.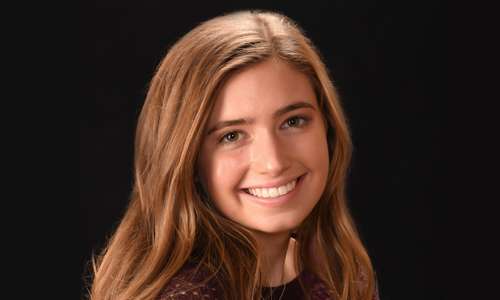 "Studying these boulders helps us learn about extreme coastal events so we can develop resilient coastal energy infrastructure, such as wind turbines and power plants. The data will be applied first in western Ireland, but its important foundational information will be used for coastal areas around the world."
Since 2006, Slatt Fellowships have been made possible through the generosity of Christopher ('80) and Jeanine Slatt in honor of Vincent P. Slatt, Notre Dame Class of 1943.
— Nina Welding, College of Engineering