Seminar
Imagining the Storm: Developing Catastrophe Models to Quantify Risk in an Uncertain World
Andrew O'Donnell, Ph.D., Director of Operations, Research and Model Department, AIR Worldwide
3:30 p.m.–4:30 p.m., November 18, 2021 | 140 DeBartolo Hall
Catastrophe models are used in a myriad of industries to manage risk to natural and man-made disasters. These include losses incurred from hurricane damage, the financial impacts of cyber-attacks, and the expected effects of hypothetical acts of terrorism. We'll look at what it takes to develop these models and how teams with different areas of expertise collaborate to create an immensely powerful and valuable tool. Once a model is built, it must be evaluated to demonstrate its performance and capabilities through validation exercises. We'll talk about the many stakeholders involved in the development and evaluation process as well as the different ways these models can be used in practice.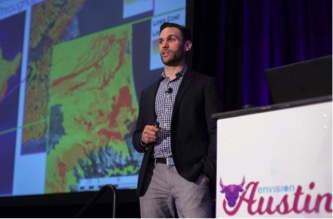 Dr. Andrew O'Donnell has worked at the extreme event analytics company AIR Worldwide since 2014. He currently holds the role of Director of Operations for the Research and Modeling department of over 100 researchers and model developers.
Through his work experience, he has had exposure to earthquake risk modeling, modeling the potential effects of terrorist attacks, knowledge creation in the software industry, process improvement (including LEAN and Six Sigma principles), cloud computing and migration strategies, and managing large-scale research and model development operations.
He holds B.S., M.S., and Ph.D. degrees from the University of Notre Dame, where he studied civil engineering with specializations in structural engineering, earthquake design, and earthquake risk. Andrew is a Verisk Certified LSS Yellow Belt and an AWS Certified Cloud Practitioner.