Challenges and Innovation in CEEES Seminar
Integrating Boise River Management Using 2D Hydraulic Modeling
Michael Schubert, PE, HDR Engineering, Boise Idaho
3:30 p.m.–4:30 p.m., March 24, 2022 | Virtual
In 2021, United States Army Corps of Engineers and Boise River Flood Control District No. 10 developed the Boise River Management Tool (BRMT). The BRMT is a two-dimensional hydraulic model, based on high-resolution topobathymetric LiDAR mapping.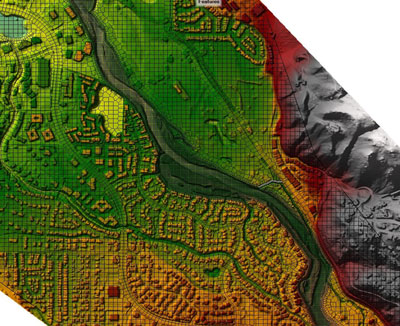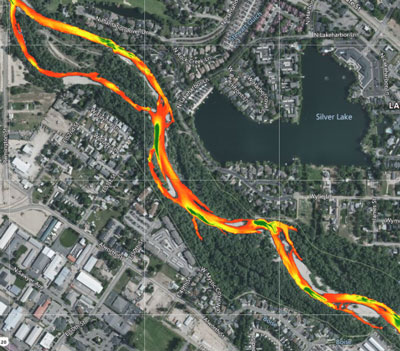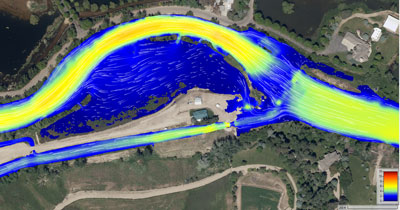 The BRMT can be used to simulate the multi-dimensional hydraulics that influence flood risk, habitat, water quality, irrigation diversion, and recreational use of the Boise River. Mike Schubert and the team at HDR Engineering are actively working with Boise River FCD10, the City of Boise, and the Lower Boise Watershed Council to use the BRMT to evaluate and improve integrated management of the Boise River. This presentation will discuss the process of developing the BRMT and the unique insights from early applications of the BRMT for flood risk management, sediment transport and mobility, fisheries management, and water quality management on the Boise River.
Mike Schubert is a water resources engineer who has worked at HDR for over 12 years. In his current role, Mike leads HDR's water resources practice in Idaho. In this role, Mike leads studies and designs for numerous clients' challenges addressing flood risk reduction and resiliency, fisheries, irrigation and water delivery, dam safety, transportation, and ecosystem restoration. His professional experience includes using numerical models to evaluate hydrology and hydraulics within watersheds, rivers, lakes, streams, and built systems.
Mike graduated from the University of Notre Dame in 2008 with a Bachelor of Science in Civil & Environmental Engineering. He also holds a Master of Science in Civil & Environmental Engineering from University of Iowa in 2009.