Seminar
Revitalizing Critical Operational Mass Transit Infrastructure
Kevin Murphy, Estimating Department Manager, Mass Electric Construction Co., Kiewit
3:30 p.m.–4:30 p.m., September 30, 2021 | 140 DeBartolo Hall
Our major metropolitan areas depend on mass transit to function. Mass transit not only allows major urban city centers to function daily but also has enabled cities to thrive and become major centers of commerce. Mass transit systems rely on multiple integrated systems to safely operate. Older cities such as Chicago, New York, and Washington D.C. invested in mass transit early in their histories. These cities have mass transit woven into the fabric of the daily life of their citizens. However, many of the systems are in dire need of upgrades. The upgrades are required to bring the systems up to a general state of good repair and to enhance the systems via modern technology, to meet the evolving needs of society.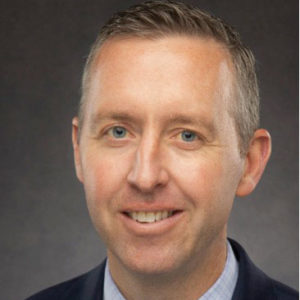 In this talk, Kevin Murphy will share his experience working on mass transit projects. He's had the pleasure of working in the field on a few system upgrade projects in Chicago, as well as on a new build project in Charlotte, NC. He has also worked on the pre-construction side of hundreds of mass transit related projects across North America. Kevin will share a short history lesson on mass transit development and construction, how systems engineering is a key component of mass transit and some of the challenges associated with replacing mass transit systems while maintaining service to the general public.
Kevin Murphy currently serves as the Estimating Department Manager for Mass. Electric Construction Co. He is responsible for estimates and proposals across North America. Kevin started his career in Omaha working for Kiewit. Soon after, he transferred to Boston to work with Mass. Electric. This role has afforded him projects in Charlotte, Chicago, and Texas. Keven graduated from the University of Notre Dame in 2001 with a Bachelors of Science degree in Computer Engineering.