Seminar
SpeedCore: The Potential Construction Industry Game Changer
Brian Morgen, Thornton Tomasetti
3:30 p.m., November 3, 2022 | 129 DeBartolo Hall
This presentation will review the design and construction aspects of the first high-rise in a seismically active zone in the U.S. to utilize a concrete-filled composite plate shear wall system, also known as SpeedCore. The benefits of a SpeedCore system will be highlighted by reviewing a project case study recently topped out in Seattle, Washington – Rainier Square. Benefits included construction schedule reduction, overall project cost savings, tighter tolerance through pre-fabrication, to name a few. In addition to the project case study, recent advancements in ongoing research and testing as well as upcoming code modification proposals will be presented.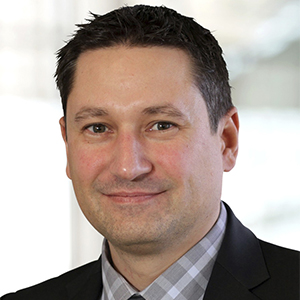 Brian Morgen joined Thornton Tomasetti in 2020 and leads the firm's Seattle office. He received his Ph.D. and M.S. in Civil Engineering from the University of Notre Dame, and his B.S. in Civil Engineering from Washington State University. He has extensive experience providing structural engineering services and has managed a variety of project types ranging from tall towers up to 68 stories to multi-structure developments totaling more than eight million square feet. He specializes in performance-based seismic design having lead numerous projects in high-seismic regions around the world.
Brian integrates both collaboration and innovation in his project approach while keeping schedule, constructability, cost and project goals top of mind. He is the Structural Engineer of Record for the Rainier Square Redevelopment in Seattle — a project using an innovative, cutting-edge composite steel frame. The revolutionary new "sandwich panel system" uses a steel/concrete composite core wall to shave months off the construction schedule and reduce costs, compared to a traditional concrete core system.