Challenges and Innovation in CEEES Seminar
The Changing Skyline of Midtown Manhattan
Ed DePaola, President and CEO, Severud Associates
3:30 p.m.–4:30 p.m., March 17, 2022 | 138 DeBartolo Hall
After eight years of design and construction, One Vanderbilt has become Midtown Manhattan's tallest office tower at a height of 1,401 ft. Planning for the building started in 2013 and the tower opened in September 2020 with a $3.3 billion building offering 1.7 million sq. ft. of office, retail, and amenity spaces and $220 million of transit and open space improvements directly adjacent to Grand Central Terminal.
One Vanderbilt employed a steel-first erection sequence developed and refined by Severud Associates in which framing at the core was designed to stand alone for 12 stories. As erection proceeded, concrete shear walls followed the steel below, using a self-climbing form system and hand-set forms. Column transfer systems at the 5th and 12th Floors required floor-deep trusses. At truss nodes, forgings were utilized to make connections as compact as possible while also providing a smooth flow of forces and simplifying field work.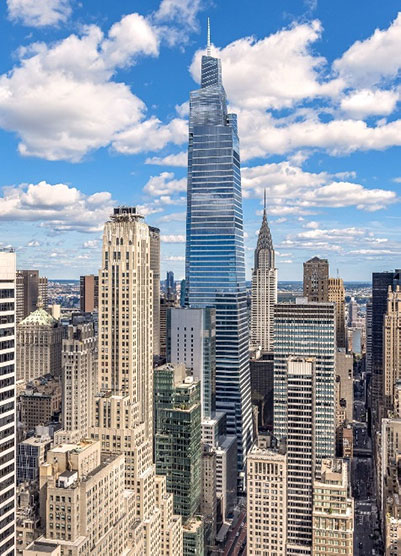 Supported by a concrete mat more than nine ft. thick, the core is augmented by steel outrigger trusses at three intermediate levels that were coordinated closely with the MEP consultant to minimize interference with the building's advanced mechanical systems. A steel tuned-mass damper keeps accelerations within a comfortable range for building occupants.
Taking advantage of changes to zoning laws, the new JP Morgan Chase Headquarters, also known as 270 Park, is the first of several projects aiming to change the skyline north of Grand Central Station. Located at 270 Park Avenue, the building encompasses a full city block bordered by 47th and 48th Streets and Madison and Park Avenues.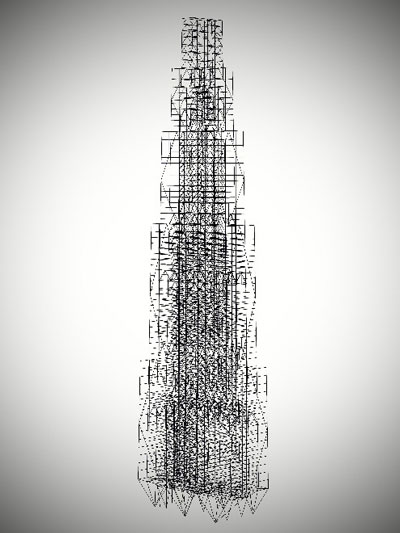 Ed DePaola, PE is President and CEO of Severud Associates Consulting Engineers PC, New York. He is licensed in 21 states, and a member of numerous professional organizations including the American Concrete Institute (ACI), the American Society of Civil Engineers (ASCE) and the American Institute of Steel Construction (AISC). He is a past President and Founding Member of the Structural Engineers Association of New York (SEAoNY), an exmember of the Board of Governors of the Structural Engineering Institute (SEI), a director on the Board of Directors of the Structural Engineering Certification Board (SECB), the past chair of the Structural Engineering Institute Futures Fund (SEIFF), and a Life Member of ASCE.
He received a Bachelor of Science Degree and a Master of Science Degree in Civil Engineering from the University of Notre Dame, and his Juris Doctorate from Seton Hall School of Law. In March of 2012, he was made a Fellow of The Structural Engineering Institute of ASCE.
Over the past 40 years at Severud, he has designed numerous projects including high-rise buildings, long-span facilities and special structures requiring innovative structural solutions. His structural designs include the Jeppesen Terminal Roof and Glass Enclosure Structures of the Denver International Airport and the American Airlines Terminal at JFK International Airport. He was the principal-in-charge of the Bank of America Tower at One Bryant Park, formerly the second tallest building in NYC and the first high-rise office structure in the world to receive a LEED Platinum rating.
His current projects include the recently completed One Vanderbilt Avenue and the new headquarters building for JP Morgan Chase at 270 Park Avenue.