seminar
The Third Coming of Hydropower
Paul Kempf, University of Notre Dame
3:30 p.m., January 26, 2023 | 140 DeBartolo Hall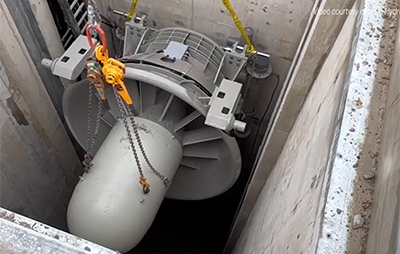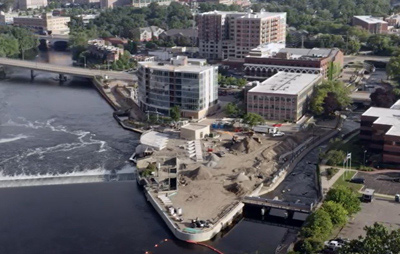 The ND Hydro project has, for the third time in South Bend's history, harnessed the power of the St. Joseph River. Utilizing the existing South Bend dam, this 2.5MW hydroelectric project now produces green energy for the Notre Dame campus. The project employs a new turbine technology in its first application in North America and the largest such installation in the world to efficiently produce electrical power.  Ensuring that the other features of the site, which include the Cascade, East Race, West Race and Fish Ladder, all obtain their needed flows, was a key aspect of harmonizing the project with existing stakeholders.
Paul Kempf is the Assistant Vice President of Utilities & Maintenance. These two University departments are responsible for the operation of the campus's combined heat and power plant, distribution of all centrally produced utilities as well as the maintenance of over 11.6 million gross square feet of campus facilities. The University uses its combined heat and power plant to produce steam, chilled water, hot water and electricity as well as operates its own potable water, stormwater and wastewater systems. 
Paul oversees a staff of over 100 University employees as well as another 100 plus contractor employees involved in projects, operations, maintenance and repairs.
He is a 1980 graduate of Notre Dame with a degree in Electrical Engineering and is a registered professional engineer in the State of Indiana and has worked for the University for 33 years.