seminar
UAS, Artificial Intelligence and Digital Twins for Bridge Inspection
Barritt Lovelace & Michael Banasiak
3:30 p.m., February 9, 2023 | 140 DeBartolo Hall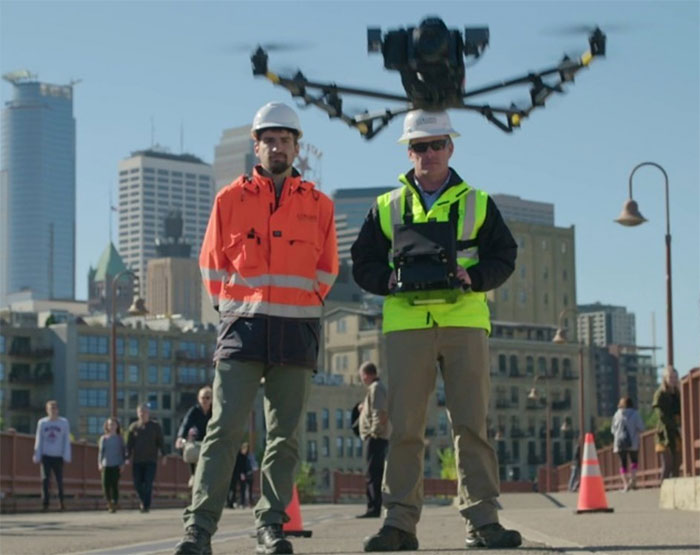 The ability to collect and use large amounts of data is transforming our world and the use of unmanned aerial systems (UAS), artificial intelligence (AI), and digital twins is revolutionizing the way bridges are inspected and managed. UAS can provide a safe and efficient way to access hard-to-reach areas of bridges, while AI can be used to analyze the data collected by the UAS and identify and document defects. Digital twins, meanwhile, can be used to create digital replicas of bridges that can be used to reduce the need for costly and time-consuming physical inspections. By leveraging these technologies, bridge inspections can be conducted more quickly, safely, and effectively, leading to improved bridge safety and reduced maintenance costs. Using these technologies is also helping to address workforce challenges and providing opportunities for engineers to be involved in the inspection process that may not be able to physically inspect the bridge.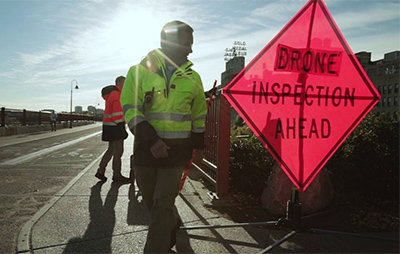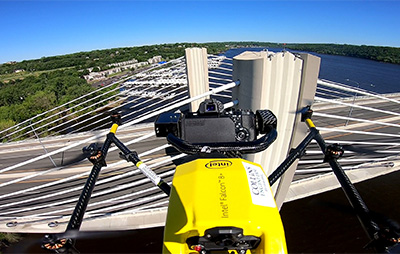 Barritt Lovelace is a licensed professional engineer and has over 25 years of bridge design and inspection experience. He has designed over 50 bridges and has performed over 3,000 bridge inspections. He is a certified diver, rope access technician, non-destructive testing technician, UAS Pilot and NHI Instructor.
Barritt currently serves as Vice President of UAS, Artificial Intelligence and Reality Modeling for Collins Engineers, Inc.
Mike Banasiak is a licensed Professional Engineer with 12 years of experience managing and leading complex design and inspection projects across the country. He specializes in rope access climbing inspections as well as underwater bridge inspections. He is an FAA licensed drone pilot, ADCI commercial diving supervisor, certified welding inspector, Level III rope access technician. 
Mike currently serves as the Regional Manager for Collins Engineers' Denver Colorado Office and Rocky Mountain Region.