Student teams from the Department of Civil and Environmental Engineering and Earth Sciences garnered both first and second place in the 2019/2020 Pretressed/Precast Concrete Institute (PCI) Big Beam Contest.
The annual design competition requires students to work with a PCI Producer Member to design, construct, and test a precast/prestressed concrete beam that is 20 feet long. Teams are tasked with meeting specific criteria for both the structural design and the concrete mix design, while minimizing beam cost and weight. Teams are also required to submit reports demonstrating how they worked together to fulfill the requirements of the project and share the important lessons they learned along the way.
The team taking 1st place included Marie Bond, Audrey Cross, Naomi Foster, Barret Lee, Zack Lescowitch, Kyle Mutschler, Lily Polster, Athena Clare Richards, and Nic Saladino. Watch how they did it.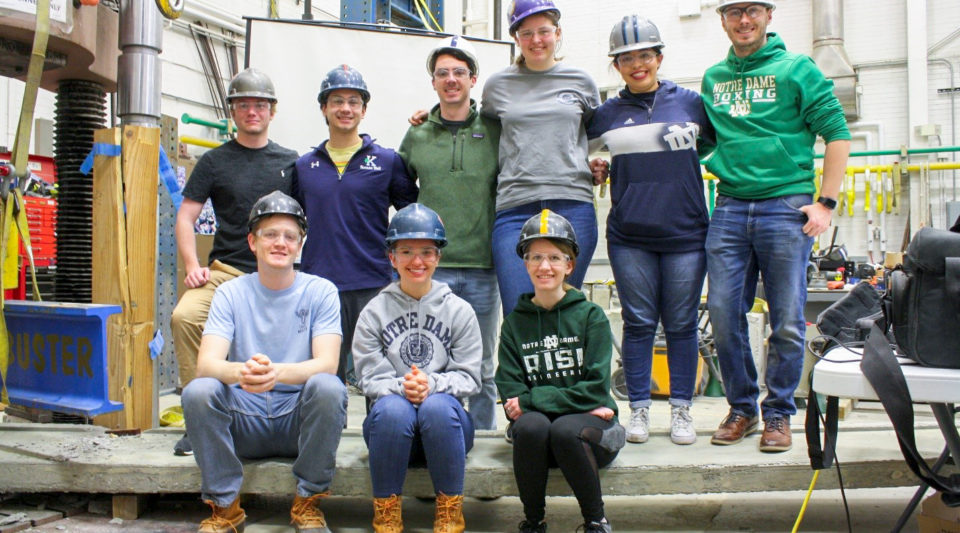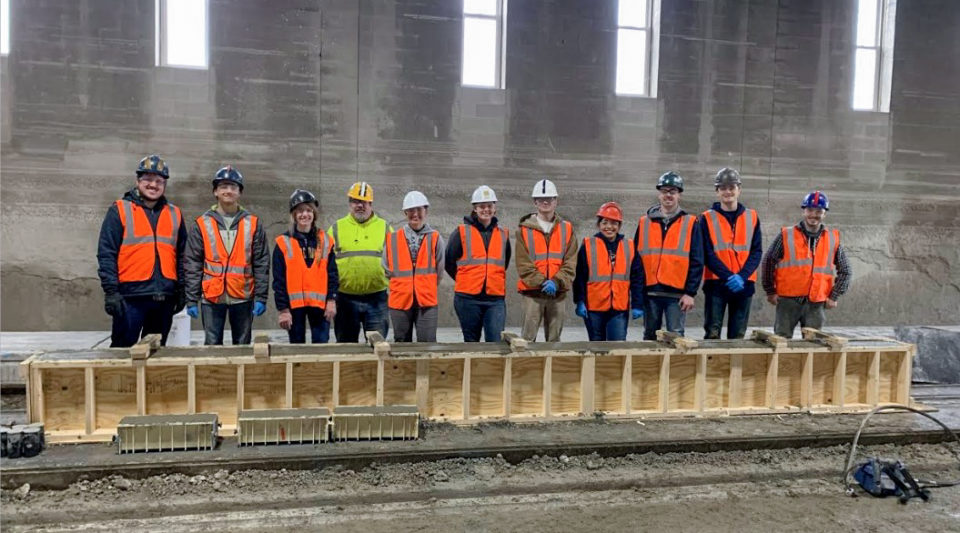 ---
Team members bringing home the 2nd place trophy were Annalena Bellm, Gabriel Brown, Celine Castillo, Kevin Deye, Claire Gasser, Michael Havrilla, Peter Jachim, Erin Olsen. See the team at work.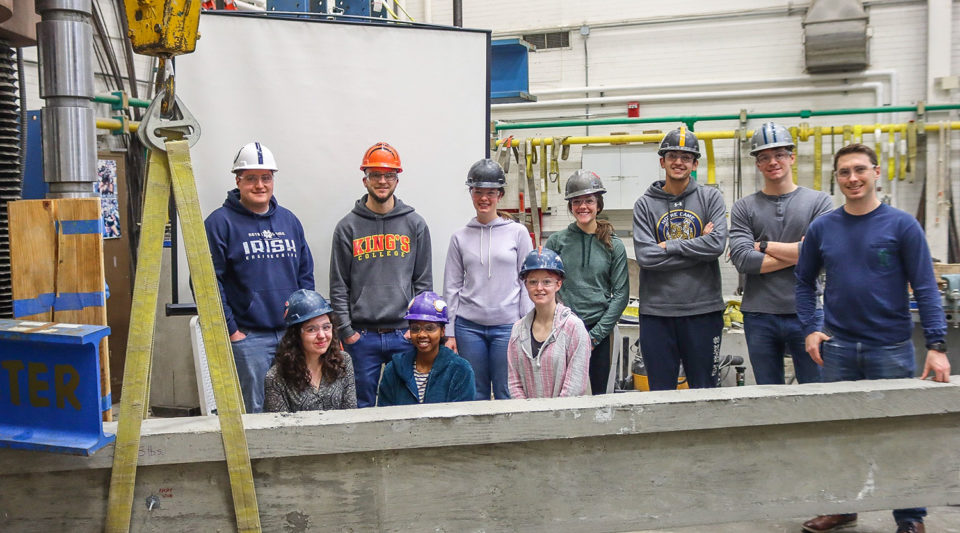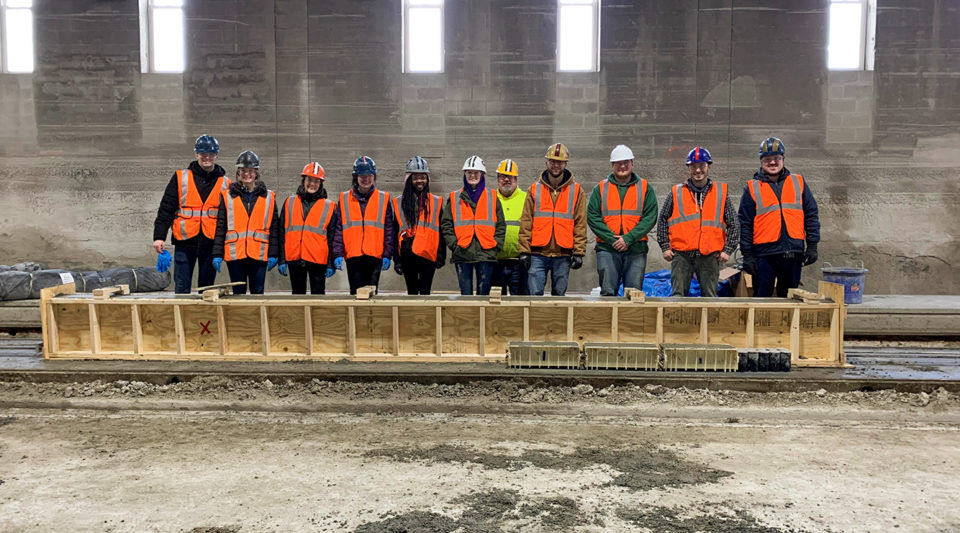 Graduate student Robert Devine advised the teams. Additional support from the department's Structural Systems Laboratory was provided by Brent Bach, senior machinist and technician; Yahya Kurama, professor and associate department chair; and graduate student Ivan Navarrete.
Material and assistance with labor were provided by Strescore, Inc.; Ozinga Brothers, Inc.; GCP Applied Technologies; and SIKA Corp.
The national competition supports the educational mission of the PCI, a technical institute and trade association for the precast/prestressed concrete structures industry, as it continues its efforts to promote the broader use of precast concrete systems, improve standards development, and build a body of knowledge for future generations.
— Robert Devine, CEEES graduate student